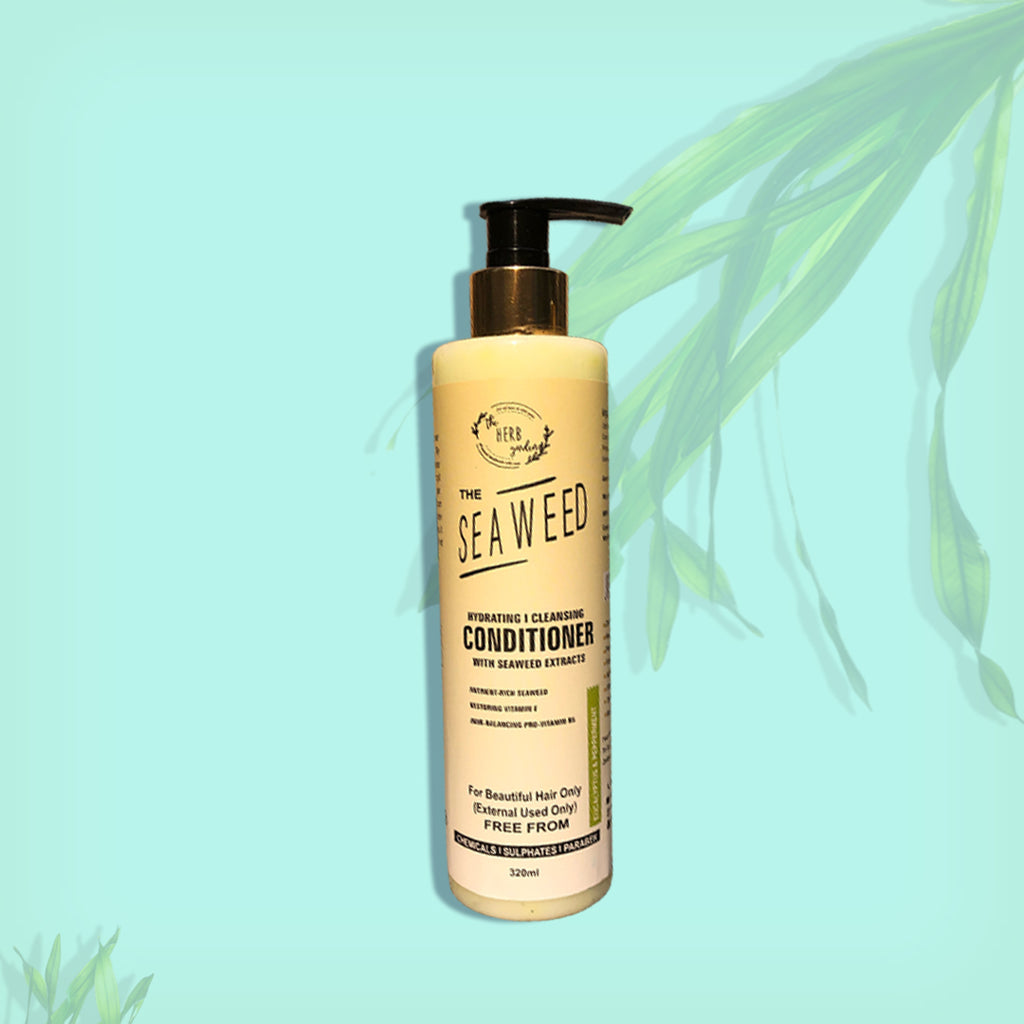 The Herb Garden Seaweed Conditioner Balancing Eucalyptus and Peppermint Argan Conditioner
Rs.1,400.00
Ingredients
We combine seaweed with other renowned, well-researched and therapeutic ingredients, including shea butter, hyaluronic acid and hydrating argan, kukui and neem oils, to create effective everyday formulas to improve the look and feel of skin and hair.

Gentle for All Skin Types
Our products are Vegan, Cruelty Free, Sulfate Free, Paraben Free and Gluten Free. They are designed for all skin and hair types, including sensitive skin.
Product Description
Infuse hair with 65+ essential vitamins and nutrients and harness the power of the ocean to achieve stronger, healthier-looking hair. The Herb Garden Argan Oil Conditioners are uniquely formulated with nutrient-rich organic . This conditioner also contains moisturizing aloe, hydrating coconut and jojoba oils, repairing argan oil and hair balancing Vitamin E. Great for all hair types, including color-treated hair. Made with natural and high quality ingredients, free of sulfates, parabens, and gluten. These Argan Oil Conditioners are vegan and cruelty free/not tested on animals.