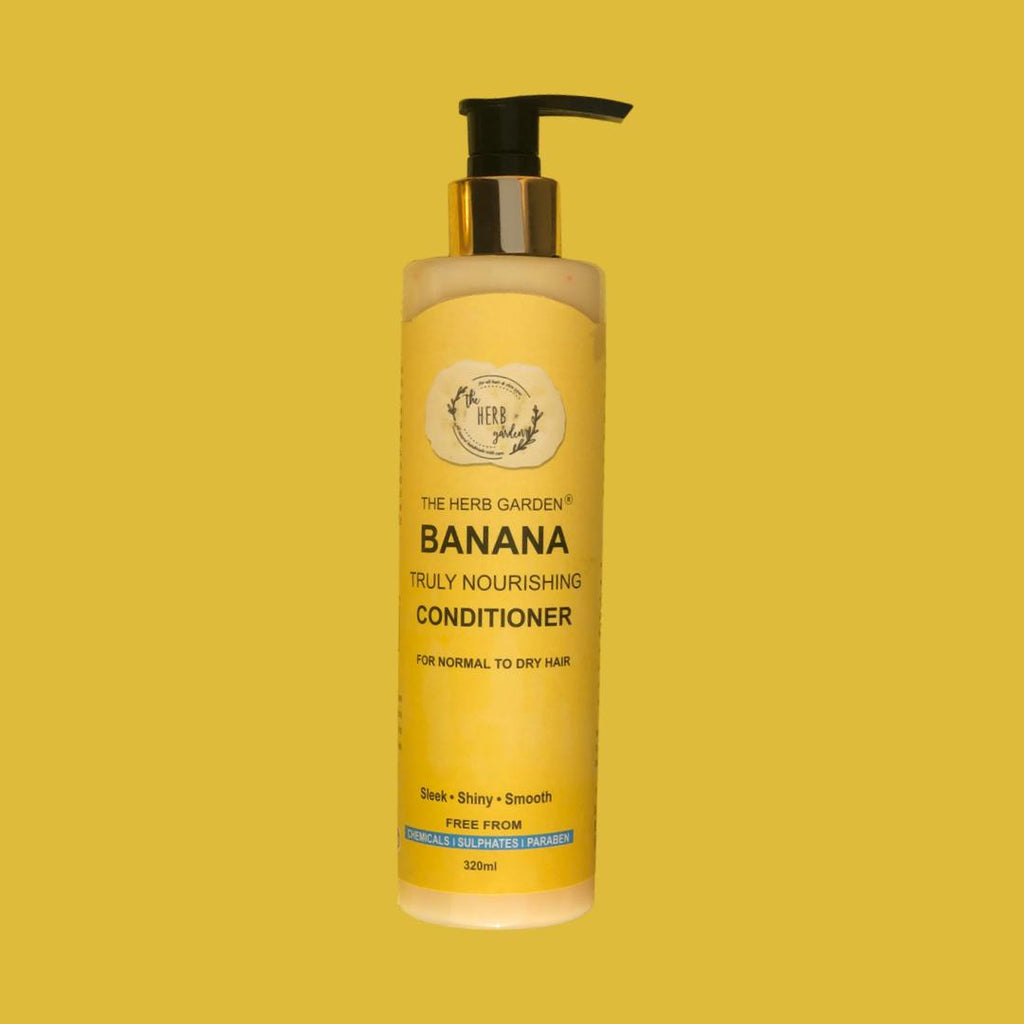 Nourishing Banana Conditioner
Rs.1,400.00
Banana Conditioner 🍌 
Enriched with real Banana extract The Herb Gardens Banana Hair Conditioner, is a natural hair conditioner that gives your hair deep conditioning with nutritional nourishment making your hair super soft, shiny, and lustrous.
Applying this natural hair conditioner after hair wash provides moisture to the locks and helps prevent dryness and frizziness.
Our conditioner helps to not only condition the strands but also to keep them hydrated and infection-free!